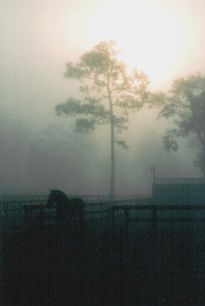 News & Updates!

Our Stallions

Our Breeding Program

Gigha Steinman ~

Background

Horses for Sale

Links

Equine Appraisals

Photo Album

Contact Us...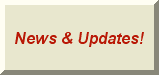 Respected breeder of QUALITY Friesian Sporthorses (Friesian crosses / Friesian Sport Horses.)





© River Oaks Farm LLC and/or Gigha Steinman.  All contents of this website (including all text and photographs) are the property of Gigha Steinman and/or River Oaks Farm LLC (except where noted otherwise.)  No text or photographs may be used without written consent.  Use of text or photographs without written consent constitutes electronic copyright infringement and website plagiarism, and is punishable by law.

Proudly endorsing the Friesian Sporthorse Association ~

the official registry of the Friesian Sporthorse.


Priced with consideration to the current economy -- you won't find Friesian Sporthorses foals of this quality for even close to this price anywhere else...  Fully eligible for registration with the Friesian Sporthorse Association ~ FSA registration will be processed prior to purchase. 

Price also includes lifetime USEF horse registration.

Pre-weaning purchase  --  includes free 'board' until foal is 5 months old (discounted 'board' may be arranged if you'd like to leave your foal longer with River Oaks Farm.)  All monies must be paid before the foal is shipped. 

Sebastian ROF is a rare pinto Friesian Sporthorse colt with NO PAINT/STOCKHORSE BLOOD. 

Colored Friesian Sporthorses with pedigrees of this quality are still especially rare in the US. 

(There are currently less than a dozen pinto Friesian Sporthorses in the US which are

actually registered in the Main or Auxiliary Books.)

Sebastian ROF gets his pinto coloring from his sire -- the 16.1 hand imported approved pinto German Warmblood stallion Sempatico.  Sempatico completed both the 30-day and 70-day stallion testing, finishing 3rd of 18 stallions in the dressage portion of his 30-day test, and finishing 6th of 30 stallions in the dressage portion of his 70-day test.  Sempatico is one of only TWO fully German approved homozygous pinto Warmblood stallions in the world and has earned his lifetime breeding license.  He is approved for breeding ZfDP, Oldenburg (GOV), Oldenburg (NA), and RPSI (Book I).  Sempatico is by Semper, who is by the famous Holsteiner stallion Sandro.  

Sebastian ROF's dam is our black 16.1 hand Friesian Sporthorse mare Koloa, who continues to impress us with her foals.  Koloa's sire is the imported Friesian stallion Pieter fan Lutke Pienjum, who was the highest ranking Friesian stallion on the USEF's Leading Dressage Sire list for 2009.  Pieter fan Lutke Peinjum is the sire of numerous successful Friesian Sporthorses and other Friesian crosses, including the 2006 FSH Horse of the Year Charleston, who competed successfully thru Fourth Level dressage and is one of the only Friesian Sporthorses in the US to have earned his Silver Elite Book status

based on performance.

Sebastian ROF is a quality colt, bred for sport.  His flashy coloring is just a bonus -- proof that you don't have to sacrifice quality or pedigree for color!  Please see the link below for Sebastian's full pedigree.

Private Treaty

Please contact us at (386) 717-0852 or RiverOaksFarmFL@aol.com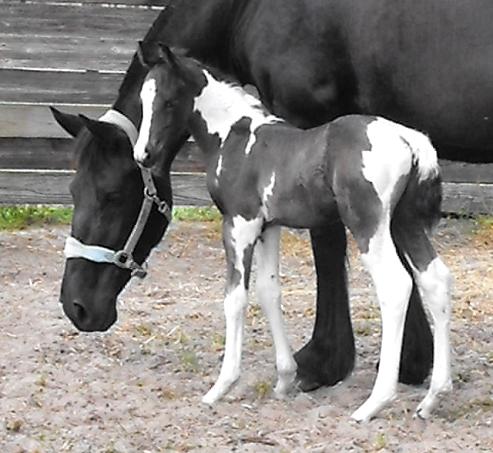 Sebastian ROF

2010 Auxiliary Book Friesian Sporthorse colt

foaled April 13, 2010

Sire:  Sempatico (imported, approved pinto German Warmblood)

Dam:  Koloa (Friesian Sporthorse)

black & white pinto colt, expected to mature at 16.1 hands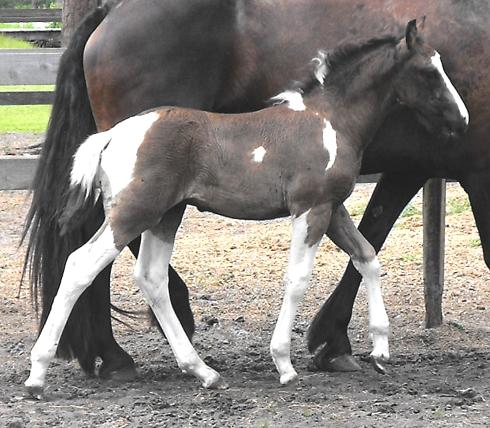 (Please scroll down to see more photos of Sebastian ROF)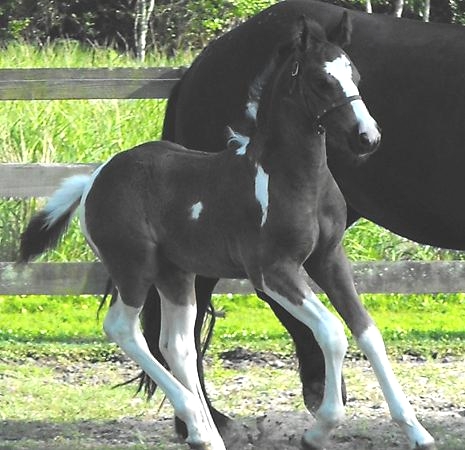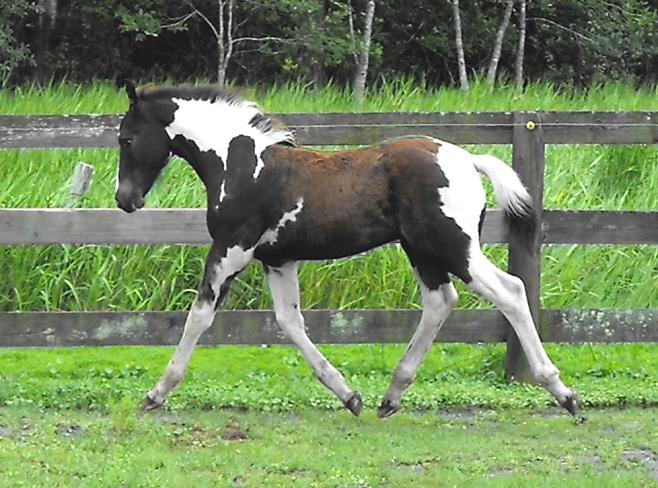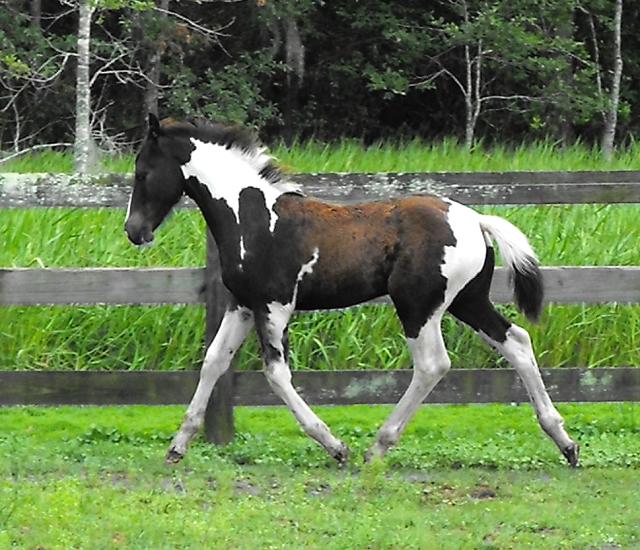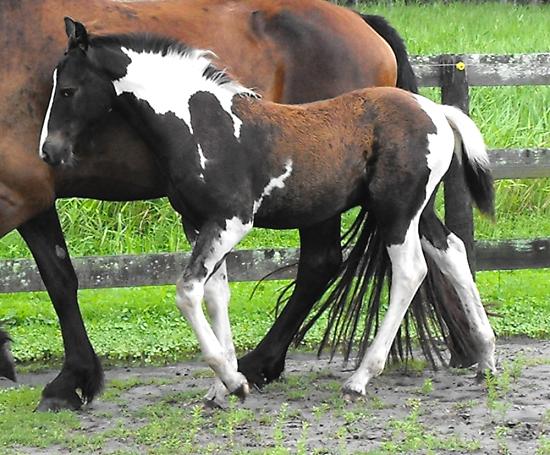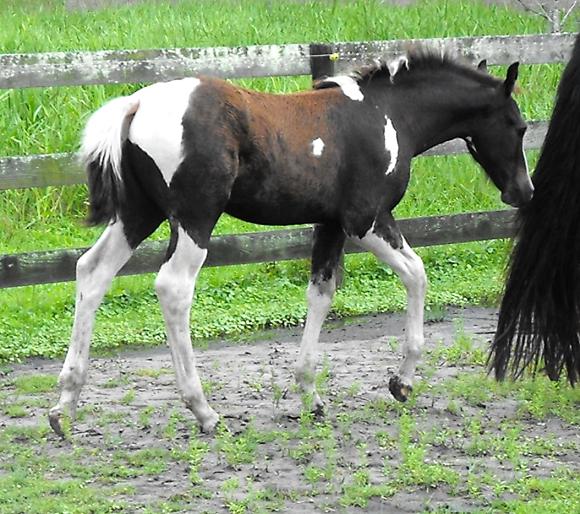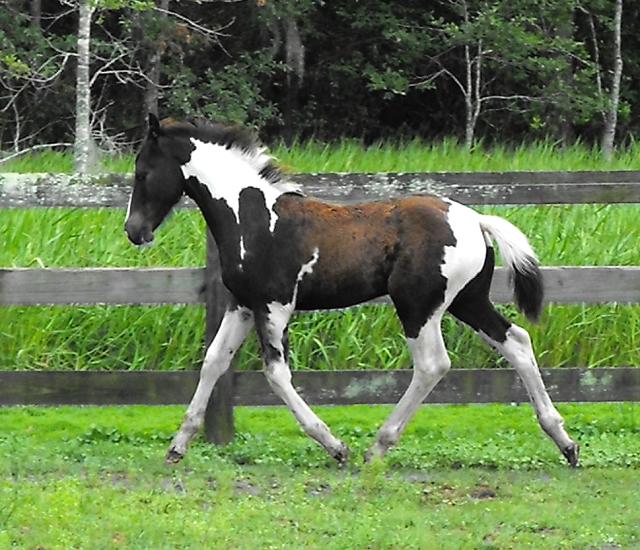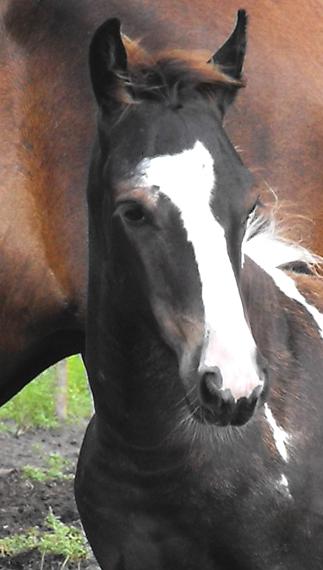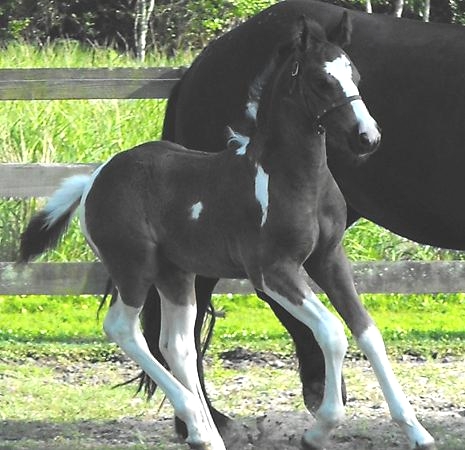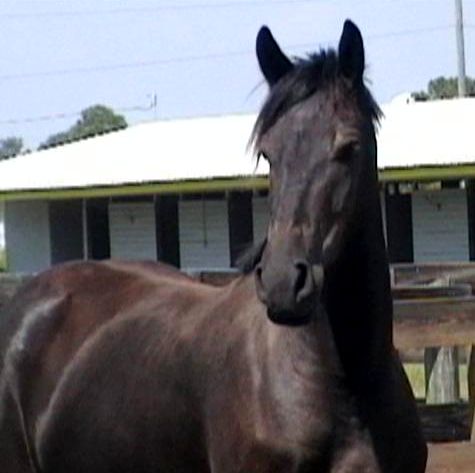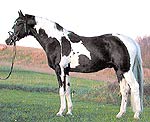 Sempatico

(Sebastian's sire)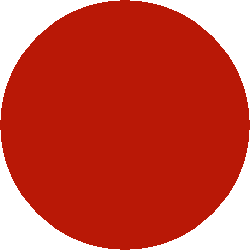 SOLD

Congratulations Kimberly!